Aston Villa Ladies FC Holds Annual Awards Evening
Aston Villa Ladies FC held their annual awards evening end of May with players from Aston Villa Football Club (AVFC) and Education Girl's Academy in attendance.
The Aston Villa Ladies Senior Team who play in the Women's Super League Championship, the second tier of women's football were also present.
The team, based at Sutton Coldfield College, is part of a new player development pathway where 16-21 year old players at the college train and compete as members of AVFC.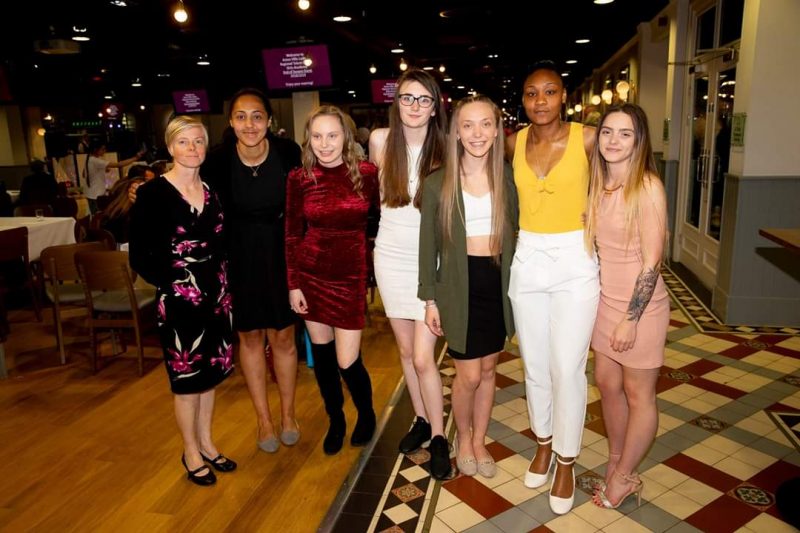 Current AVFC Ladies captain, Jade Richards, serves as team coach with the team having just completed their first season within the partnership.
Representatives from Sutton Coldfield College were present for the evening including Tanisha Smith, a student and player that recently established herself in the starting 11.
The evening celebrated the achievements of AVFC's girls Regional Talent Centre (RTC) which supports the best players from U10-U16 to train and compete in an elite environment. 9 "homegrown" members of the AVFC Ladies Senior Team came up through the RTC.
Three of the "homegrown" players had previously played for the Sutton Coldfield College team, including Elisha N'Dow who received an award for her 100th cap for the club from Jade Richards, another former Sutton Coldfield player.
The senior players celebrated their mid-table finish for the 2018/19 season, a vast improvement on their second from last finish in the previous season. This season saw the team coached by three former Sutton Coldfield College female football players in Gemma Davies, Corrine Mitchell, and Carly Davies.
Sutton Coldfield College manager Katryna Cresswell-Lane was in attendance and commented: "It's an absolute privilege to be at the awards evening and see how many of our former students are involved with this club in a number of professional levels.
"I'm delighted to be overseeing a new generation of potential talented footballers, coaches, physiotherapists and analysts through our partnership with the club".
Applications for the 2019/20 season are now being taken and anyone interested should contact Katryna.cresswell-lane@bmet.ac.uk  for further information.