Jobseekers lay foundations for construction and light rail careers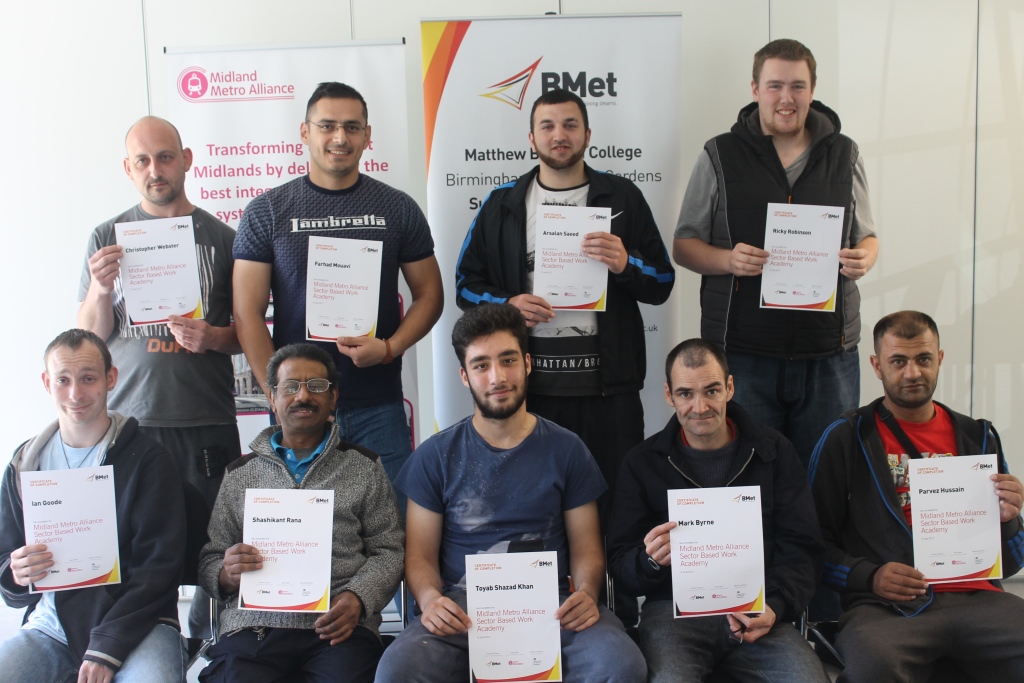 12 jobseekers are set for careers in construction and light rail after completing a training programme at BMet in partnership with Midland Metro Alliance (MMA). The group attended interviews with Midland Metro Alliance's delivery teams which included Colas Rail, Colas Ltd and Barhale. Two candidates have been appointed so far and the training team at the MMA have sent candidates' details onwards to their supply chain and agencies for further consideration.
Steve Grimes, Project Director at Midland Metro Alliance said: "This employability course has helped these candidates see the career opportunities available in the industry and to better understand what goes on in this particular workplace environment. With development and infrastructure projects across the West Midlands at an all time high we recognise the need to boost the amount of skilled and semi-skilled labour in the region. This course is an excellent stepping stone for this process."
The course was delivered at James Watt College in Great Barr and the Erdington Skills Centre. It consisted of training in construction skills, working at heights, health and safety as well as embedding customer service skills needed for working in an urban environment.
The Midland Metro Alliance has been appointed to build a number of extensions to the region's tram network over the coming decade by the West Midlands Combined Authority (WMCA), which has made skills and productivity one of its key priorities alongside better public transport.